The Personal Touch
Our family-owned and operated company provides residential and commercial painting to customers in the Eugene/Springfield area and Western Oregon. We provide quality interior and exterior painting at reasonable prices. No job is too big or too small!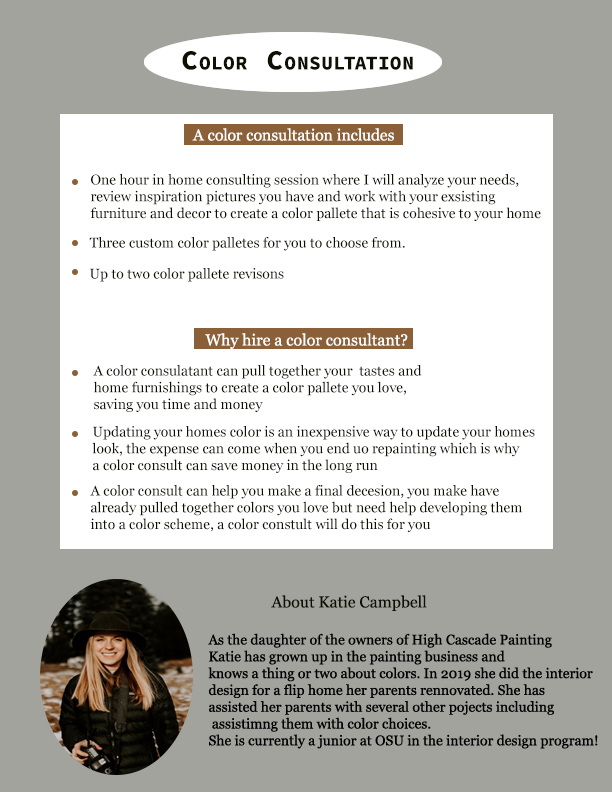 While we have always assisted our customers in choosing the perfect color combination for their homes, we now have a new service for a more in-depth color consultation. This service is FREE to our customers and is performed by a OSU interior design student (who also happens to be the owner's daughter!) We are excited about providing this extra service to our customers. To see more of Katie Campbell's work and style, you can follow her on Instagram at _katierestores_.
We Do Projects Large and Small
Whether you have a small kitchen refinishing project or a commercial building that needs a face lift, we have a team ready to meet your needs. Have a look at the range of projects we have completed.